A few days ago the top headline in the mining industry was the resignation of Anglo American CEO Cynthia Carroll. The news item was covered in Alaskan press by ADN and Alaska Dispatch because of Anglo's 50% stake in the Pebble Project, the 10 billion tonne copper, gold, and molybdenum resource underneath Bristol Bay's headwaters. Although the story was not widely read in Alaska, it did get a large response from social media. There were over a hundred people sharing the link on Facebook and Twitter, more than almost every other news item. Pebble-opponents lauded this as a victory, proclaiming "YESSS" and remarking that Carroll was a crook, spin doctor, carpetbagger, and soul less.
Strangely, opponents of the Pebble project mistook Carroll's departure as a victory which might halt development. What they should have done was reflect on what might have been lost in Carroll's leadership. Carroll's legacy was, without a doubt, safety.
When I look at Carroll's legacy at Anglo, I think it's unfortunate she resigned, but I understand why. Shareholders had been pressuring her to quit for weeks, mainly because of poor share price performance compared to rivals BHP and Rio Tinto. On specific terms, she was criticized for: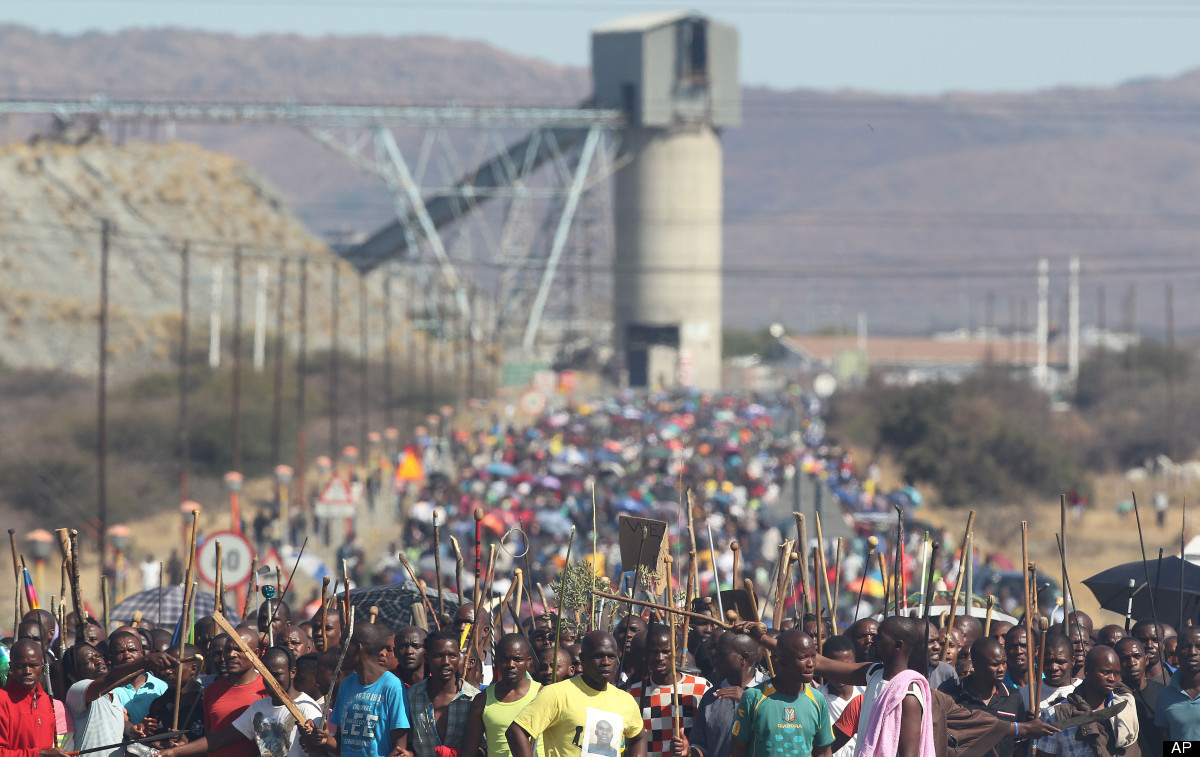 "But whatever her business performance, Ms Carroll deserves praise for challenging the culture of Anglo – and the natural resources industry – towards safety." Financial Times
Carroll was the first woman, the first non-South African, and the first non-insider to run the company. Moreover, Cynthia Carroll committed herself to, and successfully transformed, safety at Anglo American. A safety-reorientation was a badly needed cultural change where complacent and cavalier attitudes were causing over 40 deaths a year. My health and safety professor Pat Foster said today that Carroll's legacy with regards to safety was "phenomenal" and I believe that. When taking the helm in 2007, Carroll undertook a review of safety across Anglo, being particularly frustrated by conditions and especially attitudes at South African platinum operations. She says:
That was it. I refused to accept that fatalities were an inevitable by-product of mining. There was only one way to send that message throughout the company. We would shut down the world's largest platinum mine, at Rustenburg, which employed more than 30,000 people. And we would do so immediately.

The CEO of the platinum division probably thought that my directive was meant mostly as a public relations gesture—that after a perfunctory safety check we would resume production as swiftly as possible. That was not what I had in mind. I wanted an indefinite shutdown, during which we would fundamentally overhaul our safety procedures with a top-to-bottom audit of our processes and infrastructure followed by a complete retraining of the Rustenburg workforce.
Cynthia Carroll simultaneously improved the profitability of the operation and reduced fatalities by two thirds. She demanded rigorous safety audits and spearheaded new collaboration between trade unions, industry and government in the "Tripartite Safety Summit"   Recently, the Los Bronces Chilean copper expansion project made a mining world record with over 25 million man-hours worked without a lost-time incident (LTI). The statistic should be viewed with a grain of salt, as it was just after Kinross' Ft. Knox gold mine in Fairbanks surpassed 4 million man hours without a LTI when a mill worker fell to his death. The important point however, is that the coal-geologist by training effectively communicated and then led a safety transformation at Anglo. Pro-actively managing risk to achieve a zero-harm, fatality-free vision is Anglo's stated number one priority. For this, I applaud Cynthia.
Improving safety performance does not necessarily equate to being a responsible mining company, but I would argue it is a very significant aspect of sustainable development. A safe mine works better, and a safe mine is probably going to take care of its' environment more if it's taking care of its employees. It is those employees after all who are responsible for operating with care and stewardship.
Now let me show an example of a miner who took a different approach to worker safety: the iron miner Hierro Shougang in Peru where workers have been striking, again. The Chinese firm bought the mine in 1992 (for 5 times more than the nearest bidder), is the only employer in San Juan de Marcona, and has been attacked for its' corporate behavior ever since.
The miner sacked half the Peruvian employees when it began, brought across cheaper Chinese laborers, and paid average wages of $14/day (compared to Peru's national average of $29/day). The company agreed to pay $150 million for community development, but paid $35 million instead, with a $14 million fine. When Peruvian doctors found that 12% of the workforce had pneumoconiosis, Shougang refused to acknowledge the findings. Several men have died, and there are probably many more on their way. The company controls water resources in the town, but only supplies drinking water for 4 hours a day. Shougang has been fined for outdated and unsafe equipment, and abandoned most company-owned housing whilst tripling the number of employees in existing houses. As could be expected there have been numerous labor revolts and the company has been cited by international bodies for brutally repressing these demonstrations. For many, Shougang's corporate behavior in Peru is a cautionary tale of a mining company who does not care for its' workforce. In 2003, the last year reported, there were over 170 injuries at the mine, including 2 fatalities. The question has been addressed here whether Chinese mining companies exploit more?
Shougang has seemingly fulfilled the worst expectations of Chinese companies—firing locals and bringing in Chinese workers at low wages in substandard conditions, showing little concern for health, safety or environmental considerations.
What relevance does this all have? Well, let's pretend that anti-Pebble advocates are successful, and Anglo American decides that Pebble is not worth developing. A Chinese company like Shougang could very well be interested in takeover of the Pebble deposit. How would they develop it? Shougang is autonomous to Chinese policy, unaccountable to shareholders, and non-participatory to international forums and has had numerous environmental incidents in Peru including tailings collapse and water pollution.
Another possibility is that Anglo sells to another big player, like Vedanta Resources, India's largest mining company. After developing the Lisheen zinc mine in Ireland (Europe's largest zinc producer) using the best available techniques (including a triple liner under its' tailings facility) and operating for approximately 10 years, Anglo sold to Vedanta. Now, Vedanta has stated they are looking at "debottlenecking" by removing obstacles in the mining process, and local residents of Tipperary are worried about future operations.
I don't know what Pebble will decide once a definitive feasibility study is finished. I don't know how the NEPA process will progress. But I do believe in the work that has been completed to date, and I do believe in the company's leadership. Cynthia Carroll initiated a positive change in Anglo American operations, and I hope that continues at Pebble. So rather than using this resignation as an opportunity to make a final attack on Carroll like some video game, I encourage more critical thinking about who might lead Anglo next, and what commitments they will have to people and communities. Perhaps mine opponents can help analyze and critique Pebble's stated commitment and identify some measurable indicators to their five core principles:
Pebble will benefit Alaskans
Pebble will co-exist with healthy fish, wildlife and other natural resources
Pebble will apply the world's best science
Pebble will help build sustainable communities
At Pebble, we listen before we act
What should these look like in practice? Or do Pebble opponents just want a fight?